After several years of working as a contractor in the Netherlands, I made a decision in 2013 to expand my field of work and ultimately shift my focus to France, particularly the Dordogne/Perigord region. My services primarily revolve around maintenance, renovation, and conversion work on houses owned by foreigners in Dordogne, France. I am based near Perigueux, and my work area is typically within a radius of approximately one hour's drive around the capital of this captivating department.
My main areas of expertise lie in interior renovation and conversion projects. However, it's important to note that new building and construction projects fall outside the scope of my services.
I experience it as a great compliment when clients appreciate my ability to think along with them and come up with good and original customized solutions and ideas.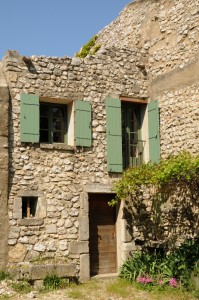 I am married to a Frenchwoman, which has allowed me to develop a strong command of the French language. Having lived in the Dordogne/Perigord region for almost ten years, I am well-informed about the local building and renovation industry, including the different companies and authorities involved. Over the years, I have established connections with many artisan colleagues with whom I regularly collaborate on projects or subcontract tasks outside my expertise. This network has provided me with valuable experience and knowledge in certain construction procedures. If desired, I can assist clients with submitting a 'déclaration de travaux' (declaration of works), ensuring a smooth process for their construction or renovation project.
Joost Meijer Maintenance, Renovation and Rebuilding of your property in Dordogne/France